Home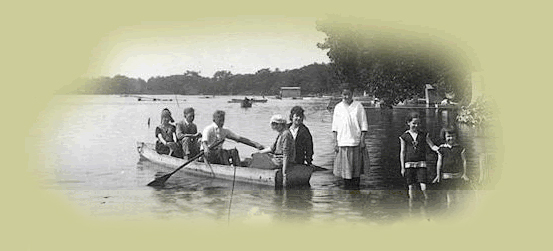 Reliable Real Estate Agent in Lake Zurich
When you are looking to buy a home, trust Cherie Smith Zurek of RE/MAX Suburban to provide you with the support you need. As a reliable real estate agent in Lake Zurich, IL, she offers various services to help her clients with their real estate transactions.  She has over 35 years of experience and more than $436 million in lifetime sales. Cherie Smith Zurek is the #1 agent in her market and is a Five-Star Professional award winner from 2011 to 2020. In addition, she is a member of:
RE/MAX Hall of Fame
RE/MAX Chairman's Club
RE/MAX Platinum Club
RE/MAX 100% Club
Cherie Smith Zurek's professional designations include Broker-Associate, GRI, ABR, CLHMS, QSP, CDPE, SFR, & SRES. So when you are looking for real estate for sale in the Lake Zurich area, trust Cherie Smith Zurek to provide you with the assistance you need. Contact her today to see the listing she has available or to discuss the home you are looking for.
---
fax: 847-637-2069
cell: 847-778-8618
Putting Your Needs First
Purchasing a home is typically one of the most significant investments you will make. That is why it is essential to have a reliable real estate agent who puts your needs first. When you work with Cherie Smith Zurek, she will listen to your goals and help you find the perfect home that fits your needs and budget.
Realistic Evaluations, Exciting Expectations
When it comes to real estate for sale, you don't need someone to push you into a deal you aren't satisfied by. Cherie's approach is all about giving you a complete and detailed picture of the possibilities open to you while extending your opportunities as far as possible. With her, you know what you can honestly expect from the current market conditions–and you can still be excited by your prospects. Plus, as a trusted RE/MAX agent, she has the connections to make the most of every client's experience.
Client Testimonials:
"We have worked with Cherie in the past for our son as a buyer then seller. This last sale was our own home as we were moving out of state. She was always available and arranged to help us out by letting in contractors, etc. in our absence. Cherie is very down to earth and has a calm and professional demeanor. Her experience and knowledge of the real estate business and all of its details really showed. She was on top of it all. The marketing and drone pictures were amazing! Would use her again and would highly recommend her for selling OR buying." – E. & C. Trussell
"If you are looking for an honest realtor, who has YOUR needs and concerns as their most important attribute, then you have found that with Cherie Smith Zurek! She has helped me purchase and sell several homes over many years. The most recent was a few weeks ago. Being a single mom, and pursuing  one of the most stressful things in life, Cherie was the one person I could trust and rely on. She makes sure you understand all the details and information you need about selling and purchasing a home. She is completely free of deceit and truly sincere. I rarely write reviews, but this time I searched a way to share my true sentiments about this amazing person/realtor…Cherie Smith Zurek!! Her assistant, Jason, and office employees are also amazing and trustworthy!" – T. Hafertepe
"Cherie Smith Zurek is a Realtor who packs a lot of punch. Right from the start, she helped review our house, provided a thorough and realistic comparative market analysis and helped us set an inviting and sale-ready home. She and her team helped to take perfect photographs, highlighting  features of our home and presented a polished presentation online. She helped us sell our home and our parent's home as well. I highly recommend Cherie and her Remax team for her dedication to making it a seamless and stress-free sale." – M. D'Souza
"I am so happy I listed my home with Cherie Smith Zurek. She was with me every step of the way from initial assessment through closing. Cherie is a seasoned professional with vast knowledge of the real estate market. She is honest, fair and a calming influence. She was always available and "hands  on" helping with literally anything that needed to be done, staging my home, sourcing contractors for repairs and overseeing them when I was unable to. Cherie gets the job done for her clients" – P. Jackson
"We have worked with Cherie Smith Zurek on four house sales over 25 years. She is knowledgeable, honest and discreet. Because she has experience with construction, we value her insights. She is well-respected by ancillary industries like insulation, air quality, roofers, etc. and is known to be no-nonsense. We recommend her without hesitation. She found a buyer for our home, but due to a sudden, personal issue, we could not proceed with the sale. She was gracious and understanding despite having spent hours with us preparing for the transaction and looking at houses. We will be using her again." – R. Foley
"Cherie is an amazing professional. Having bought and sold with her guidance, I can say with complete confidence that her knowledge, honesty, and integrity were key factors in the success of both transactions. Cherie took the time needed to understand and accommodate my needs. I can't imagine going through either process with anyone else." – N. Gold
Contact Cherie today to get started with any home sale or purchase. She proudly serves Lake Zurich, Hawthorn Woods, Barrington, Long Grove, and Kildeer, IL, as well as the surrounding areas.
Cherie Smith Zurek
RE/MAX Suburban
444 South Rand Road – Suite #103
Lake Zurich, IL 60047
847-438-1919
847-778-8618 – Cell
847-637-2069 – E-Fax
Email: remaxcsz@aol.com